Robust & Comprehensive Solution to Support Your
Digital Health Program
ConnectedLife is an advanced digital solution for individuals & population health and wellness management. We're unifying and simplifying the health and wellbeing journey through invoking advanced Clinical AI tools. We bring together medical, behavioural and lifestyle care, for a holistic, personalised solution that works for enterprises.
The ConnectedLife platform can provide digital care continuously by dynamically monitoring risk and helping change patient behavior
Introducing a Digital Health Program Powered by Fitbit to work towards better overall health
The vision behind this program is essential for both clinicians and patients to spend more time focusing on better lifestyle habits to identify any symptoms of chronic diseases at an early stage.
ConnectedLife prioritizes user data management with a focus on custodianship, security, and control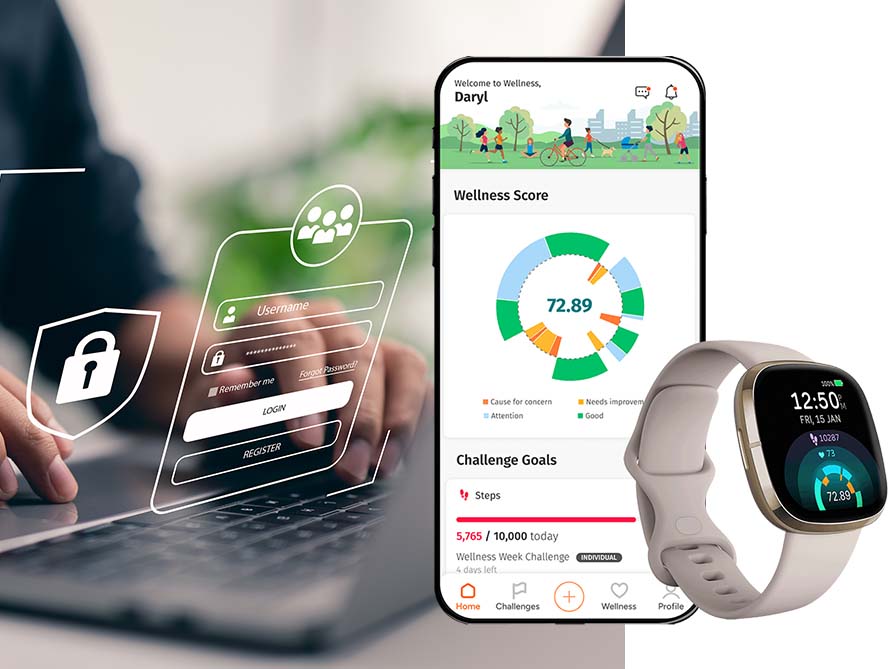 Data owners and custodians can maintain full custodianship, security and control of the data and integrate it into their data management systems as required, without prior knowledge of cloud infrastructure or related expertise.
ConnectedLife understands that thoughtful application of data analytics and artificial intelligence can greatly enhance protection and care for you and your loved ones.
Our technology provides solutions that intersect data science, care for rapidly aging societies and rising chronic conditions. We offer user-friendly and reliable tools to collect and organize living and health data, providing users, their caregivers and healthcare professionals insights and platforms for early intervention and holistic care.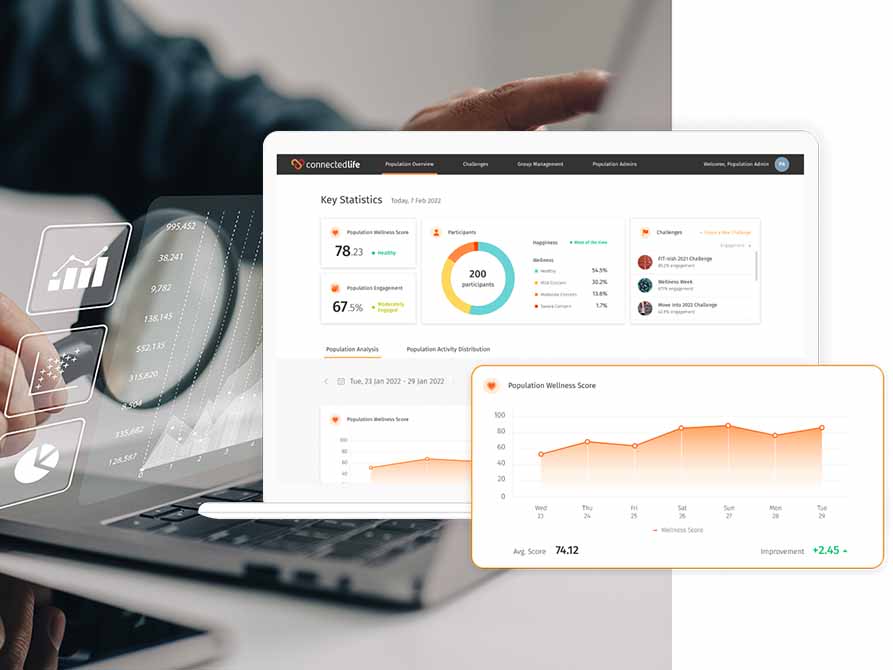 Advanced Tooling for Better Care
Detailed User Analysis
Get real time and longitudinal data on user's vitals, allowing the greater insight over their health status and progress.
Key Differentiator:
Intelligent Personalisation and Easy to access applications
Dynamic risk assessments, Real-time insights and analytics
Flexible Integration Framework, configurable program
Continuous remote monitoring and access to Health Coach